A pizza base is a dough ball that has already been kneaded and comes as a white "disc" ready for you to add your toppings.
 With our bases, all the hard work of the pizza chef has already been done, so all you have to do is add your chosen toppings and cook the pizza in a oven.
It is the easiest, most cost-effective way to offer pizza on your menu without having to rely on a pizza chef and having to face the resultant increased running costs.
All of our products are made in Italy by the leading Italian artisanal producers; our products are available both fresh (packaged in a protective atmosphere for storage at 0°C / +4°C) and frozen (for storage at -18°C).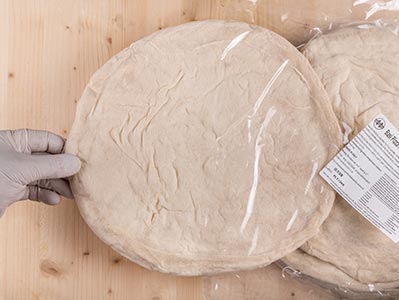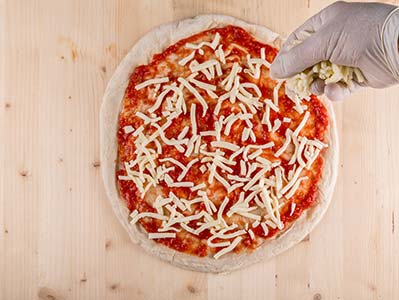 2. Add your chosen toppings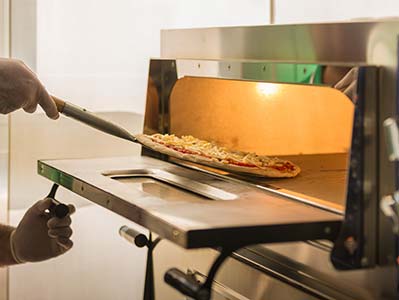 3. Cook it for a few minutes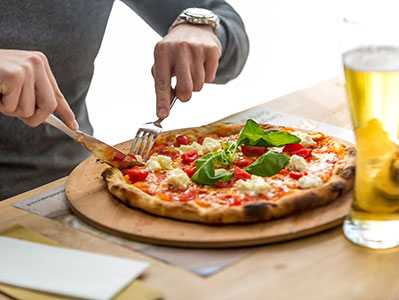 YOU DON'T NEED A PIZZA CHEF
With our pizza bases, anyone can make great pizzas, so you will not need a dedicated pizza chef or other specialist personnel.
NO MACHINERY
No additional machinery is required to make the dough balls and you will not need any mixers, dough kneaders or proofing cabinets...
FOR ANY PREMISES
Any premises (no matter how small) can now serve great pizza, without the requirement for preparation space or proofing cabinets.
SAVE TIME
The pizza base just has to be topped and cooked, so you don't have to invest any time in kneading the dough.
NO WASTE
Just take out the quantity you need from the fridge, so there will be no leftovers.
SAVE MONEY
As a result of all of the above reasons, you are guaranteed to save money.
Frequently Asked Questions
HOW OUR PIZZA BASES ARE MADE