HOW TO CHOOSE THE RIGHT REFRACTORY OVEN
Alongside an excellent base and great toppings, the quality of a pizza is also determined by the cooking method.
The most suitable oven for cooking our pizza bases is one with refractory brick, which gives the base the right crunchiness and ensures even cooking.
In addition, with refractory bricks around 3cm thick, the base does not lose its accumulated heat, allowing you to cook on a continuous basis, when required.
There are numerous types of ovens on the market (electric, gas, wood-fired, etc.) of various sizes to match the space you have available.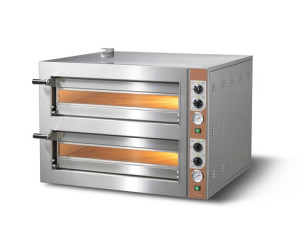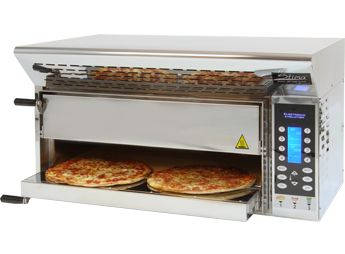 Illustrative example of the features and cost of an electric oven.
Type: Refractory (thickness of refractory brick: 3cm)
Manufactured in: Italy
Dimensions of internal chamber: 72x72cm
Output: 5 KW, three-phase
Capacity: 4 pizzas, max diameter 35cm
Not enough room?
We recommend Stima's oven produced by the italian company Stima srl that allows you to cook four pizzas in few minutes and little room.